On a frosty Pennsylvania morning in March 2008, we loaded our entire life's belongings in a moving truck and headed for the mountains of New York. We only knew one soul in the area (second-hand at that) and had no idea how to be innkeepers. With $800 in our pockets and a healthy blend of terror and excitement, we unlocked the door to our new home and our Adirondack journey began!
Oh, the stories we could tell! Of raising our family. Of building three businesses. Of hosting guests from around the world. Of nurturing our community. Of rediscovering our childhood dreams.
As with any story, there are new chapters. A lot has changed in our lives since we became innkeepers. We're now empty nesters and enjoy dividing our time between writing projects, our adorable grandchildren, traveling, running the Monday Tuesday Grill (now THAT'S a story), and of course … YOU, our wonderful guests.
Many of you have told us that a lot has changed for you too. The stressful pace of modern life has created a deep need for reflection, connection, and a safe place to heal.
We've poured our heart and soul into this grand old house. To us, it's more than just "a bed and a breakfast." It is truly a woodland sanctuary where you can write a few more pages in your own life's story.
It is our honor to host you in our little piece of Adirondack heaven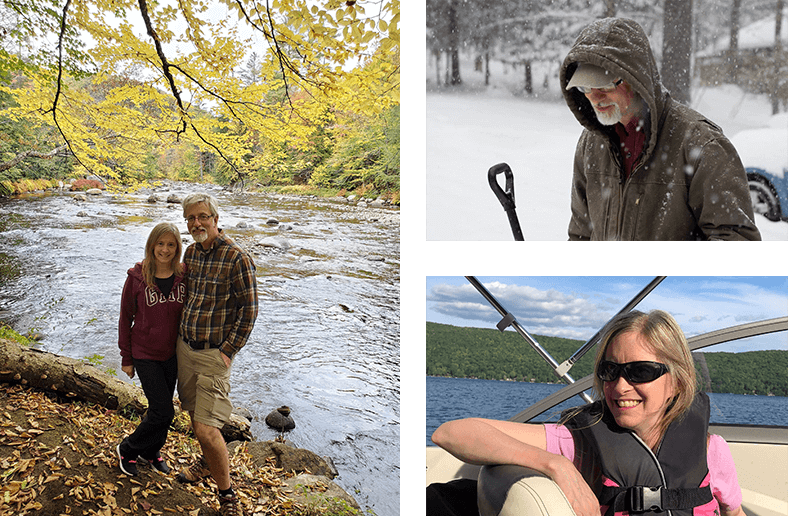 Join Us on the Journey
After thousands of conversations with guests, we know that our story has awakened the dreams and passions of many others – dreams that often become buried under work, kids, stress, and LIFE.
Wayne founded Destiny Expeditions as a way to share the concepts and hard-won wisdom that have guided our journey. He's led retreats and online workshops that have helped many to find deeper purpose. In 2024, Wayne is launching Adirondack Quest Retreats – a unique self-guided retreat that combines the beauty of the Adirondacks with an inner quest to remember and reclaim the reason you're alive. Learn more HERE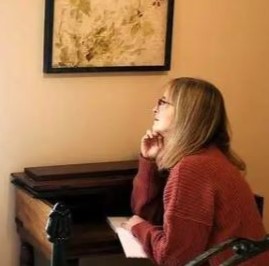 If you've met Amy, you know that she's a storyteller! She's the author of "The Blessed Home," and an online course on Journaling. Many enjoy her weekly newsletter, "Gather the Magic," where she shares from her life as the mom of five adopted children, innkeeper, accidental restaurant owner, beauty seeker, and recovering perfectionist with abandonment issues (lots of material!) Join her newsletter HERE

Nourish Your Adirondack Adventure with Breakfast
Awaken to the aroma of freshly brewed coffee and make your way to the dining room where you can select from a variety of hearty foods to fuel your day. Eat with other guests in our lovely dining room or at several other dining areas including the front porch (seasonal!) Breakfast is available from 7-9 am. If you need a packed breakfast for an early departure, please select this option during booking.
Our menu options change seasonally.  Browse our breakfast staples below.
* Organic, fair-trade coffee
* Harney & Sons gourmet teas
* Hot chocolate
* Orange juice
* Milk (coconut milk also available)
* Half & half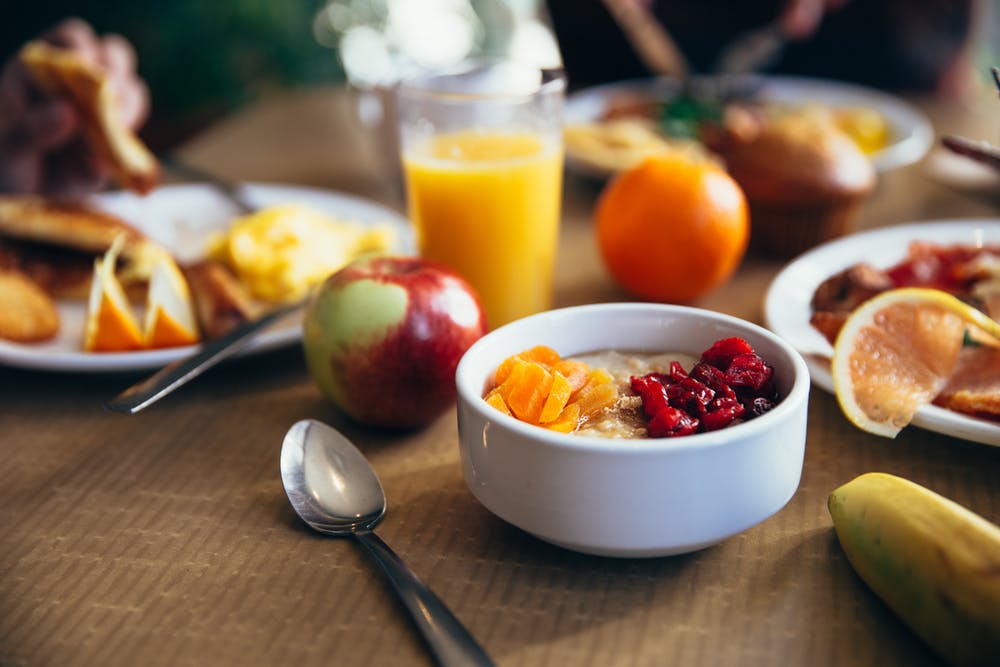 * Hard-boiled eggs
* Chobani yogurt
* Assorted organic cereals (gluten-free by request)
* Fresh fruit bowl (bananas, apples, clementines)
* Seasonal cut fruit cups
* Bread for toasting
* Peanut butter and jam
* Granola bars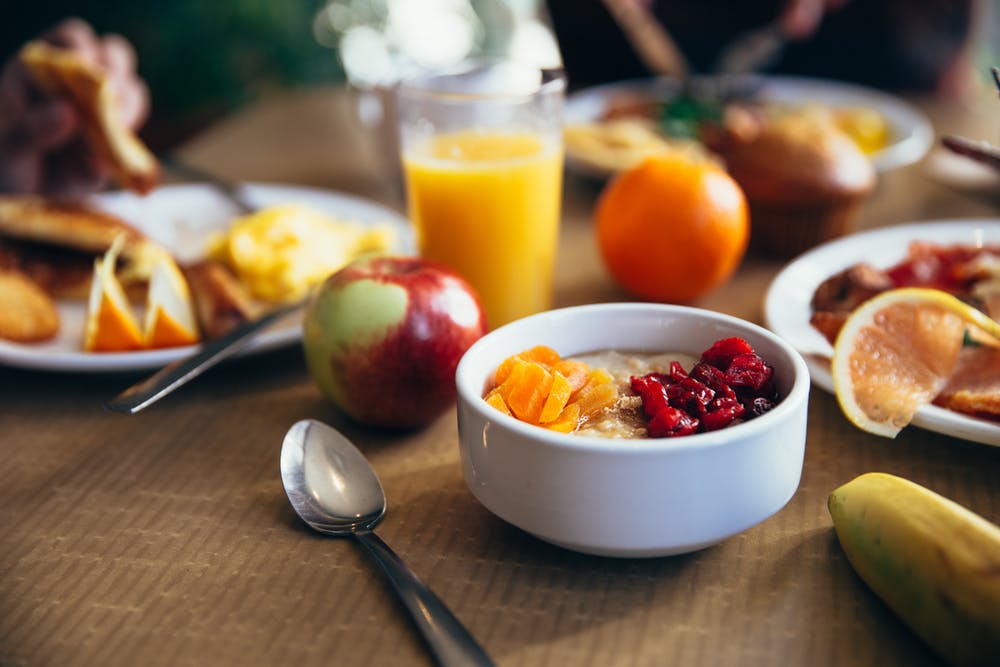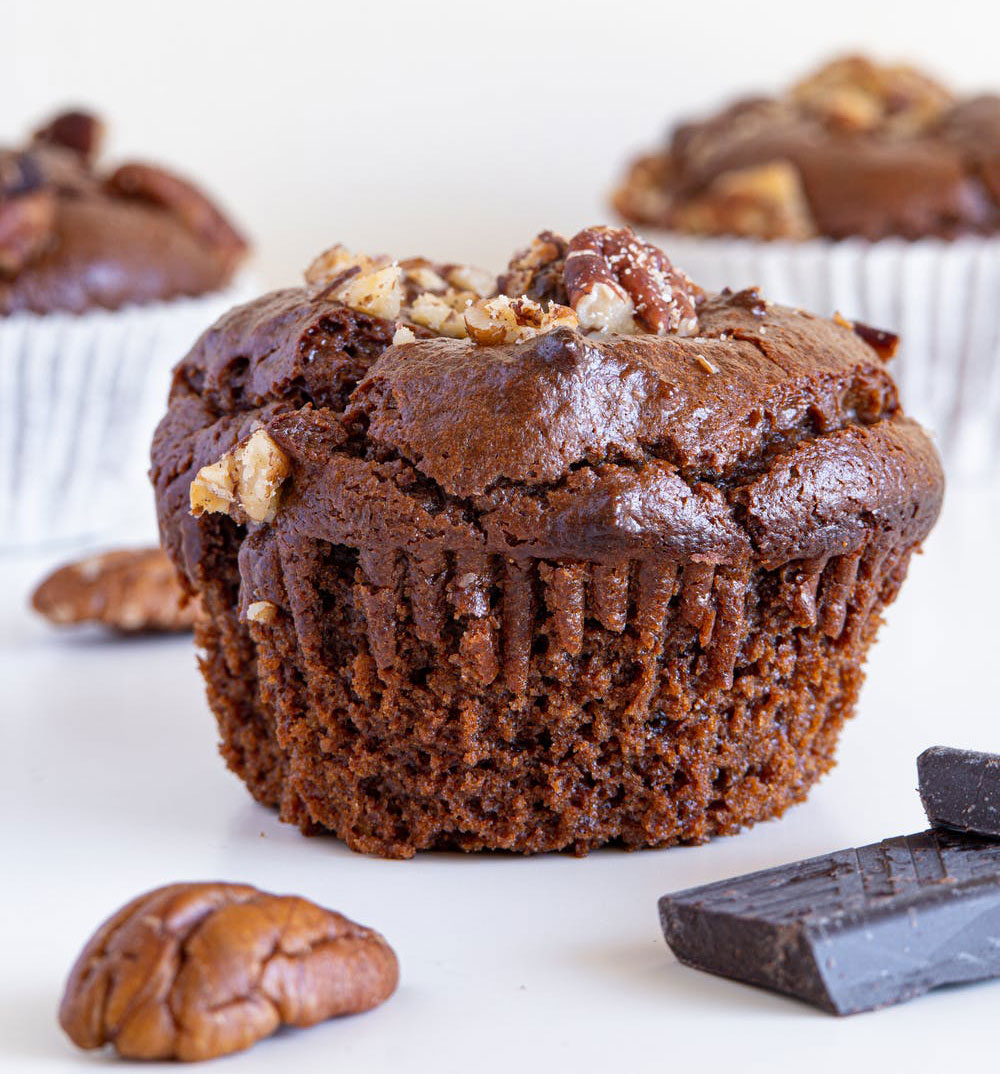 We offer a selection of self-serve items that you can heat and enjoy in the dining room or take "on the go."
* Baked goods (muffins, fruit breads)
* Waffles
* Sausage links
* Egg bars/quiche
* Oatmeal bake/Overnight oats
* Granola bars
* Protein bites

A 50% deposit is required to guarantee your reservation. NEW – You can now "weather proof" your stay allowing you to cancel last minute due to rain or snow. Details provided during booking.
* Should you cancel 14 days or more before your arrival date, a refund will be issued (minus $20 handling fee).
* If you cancel within 14 days of your stay but before the last 48 hours, your deposit will not be refunded but it may be applied toward a future visit.
* For very last minute cancellations (last 48 hours), we will attempt to re-rent your room and if we cannot, your deposit will be forfeited and the other 50% will be charged.
* There is no refund given for early departure; however, if we are able to re-rent your room, the unused portion of your stay may be applied toward a future visit.
We regret that we cannot accommodate pets. Our family pets are restricted from all guest areas. If you need pet friendly accommodations, consider visiting our sister inn – the ADK Trail Inn (15 mins away).
For the comfort and safety of our guests, The Snow Goose is a non-smoking facility.
Check in is after 3:00 pm and Check out is 11:00 am. Early or late arrivals/departures are available by prior arrangement based on room availability.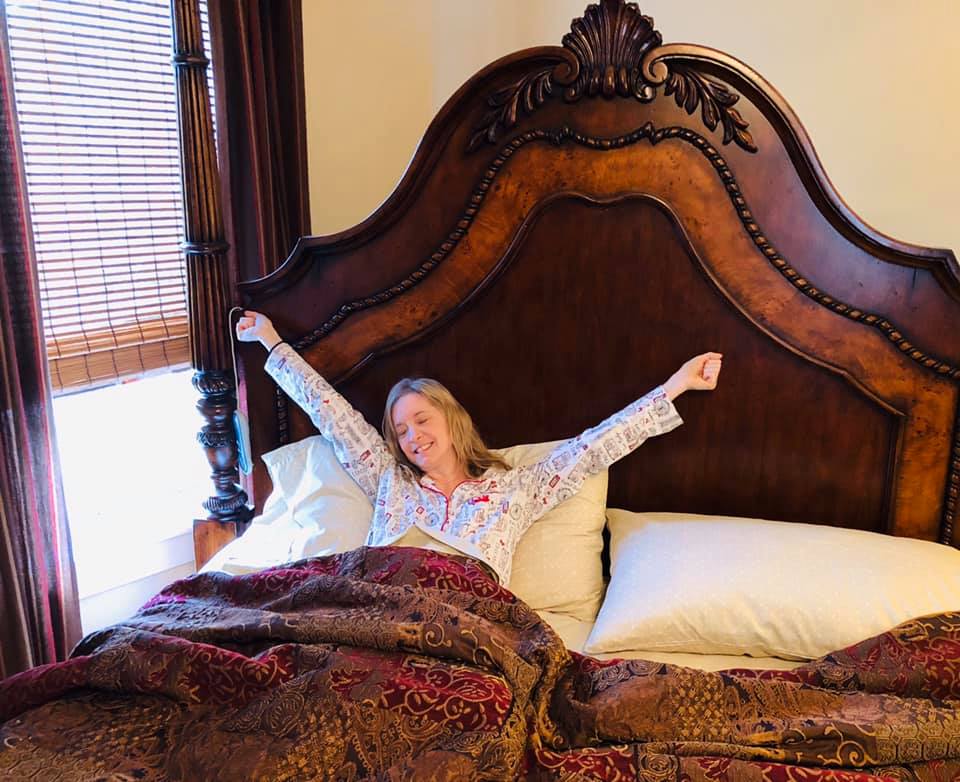 A B&B getaway makes the perfect gift for your hard-working loved one. After clicking this link, select "Send," enter your desired amount, and use the "add note" area to send your email address, the name of the recipient, and the message that you would like to appear on the certificate. You are also welcome to order by phone.  518-576-9460.

Your Stay Gives Children & Moms a Reason to Smile
Traveling is always fun, but when you book a room at the Snow Goose Bed and Breakfast, you can smile even wider because you are supporting three great causes – Smile Train, Rising Joy, and A Mother's Rest.  Read below to see how children and exhausted moms are smiling because of you!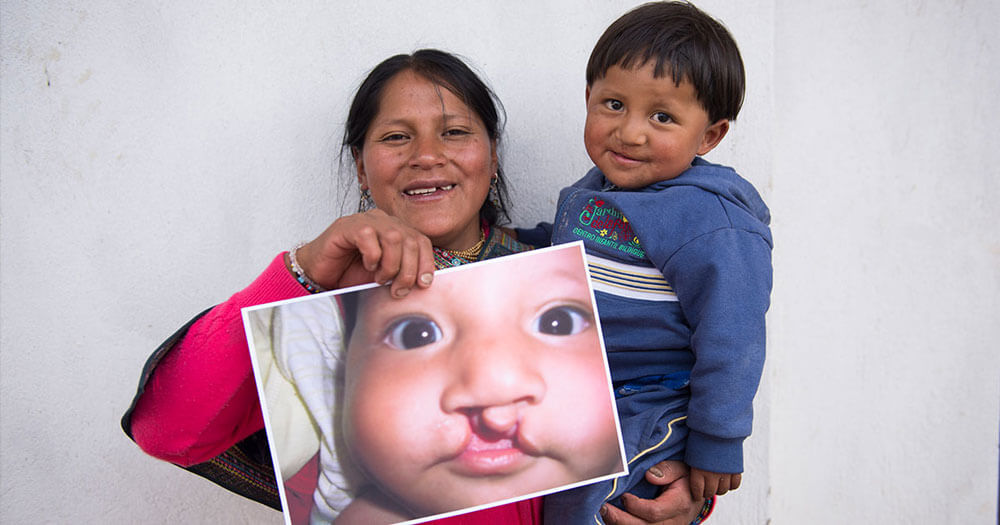 Every Child Deserves to Smile
As the world leader in cleft palate surgery, Smile Train is changing the world one smile at a time. Children with untreated clefts around the world live in isolation, but more importantly, have difficulty eating, breathing, hearing, and speaking. Cleft treatment is safe and the impact on the child is immediate. We have been a proud supporter of Smile Train for over ten years … thanks to guests like you!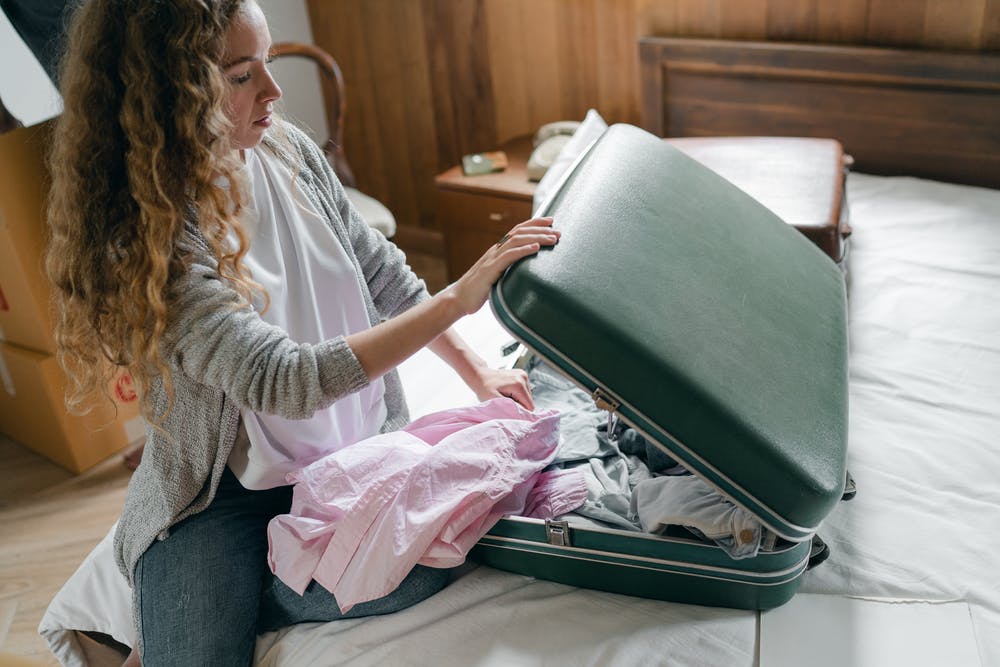 Every Child Deserves Dignity
When we were foster parents, every single one of our foster children arrived with their belongings in a garbage bag. In 2020 we launched
Rising Joy
with an initial project that provides suitcases and age-appropriate essentials to area foster teens. Your reservation enables us to buy supplies so that foster youth in the Adirondacks can move with dignity during a difficult time in their lives. Learn more at
www.risingjoy.org
.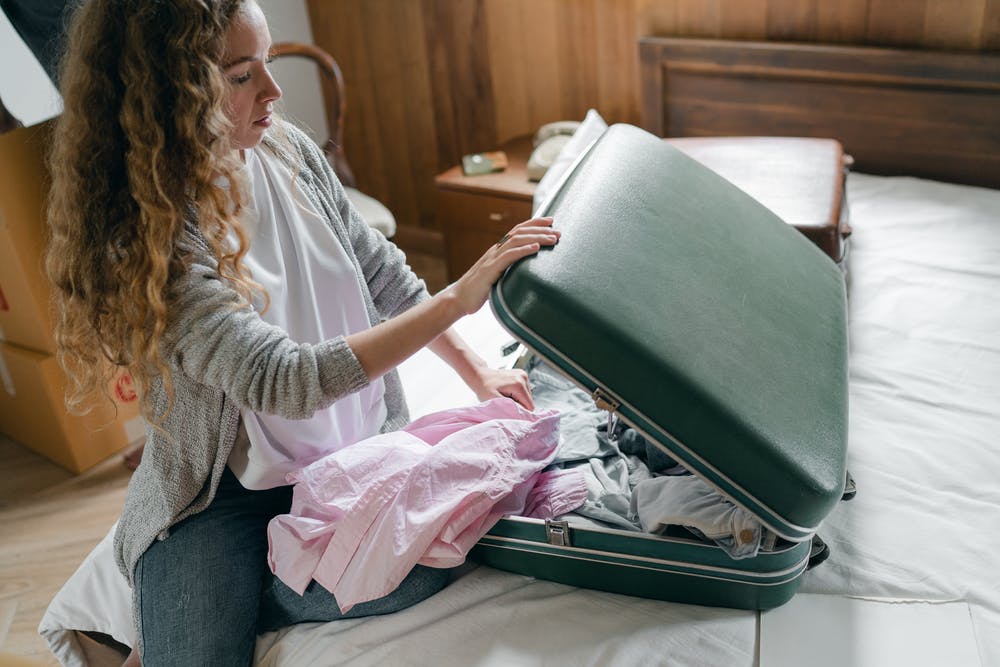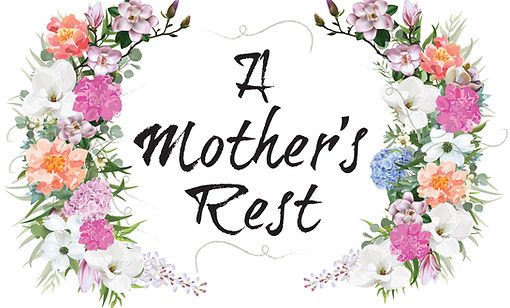 Every Mom Deserves to Rest
"You can't pour from an empty cup …"  We are thrilled to be a partner inn with A Mother's Rest, an amazing organization serving moms with special needs children.  At their retreats, moms find a safe place to REST and to share their fatigue, frustration, anxiety, grief, fear, and uncertainty without judgment.  As Amy knows firsthand, foster and adoptive moms face unique challenges that can be frightening and exhausting which is why we are hosting three retreats over the next few months. Learn more at www.amothersrest.org

For simple questions and (almost) immediate response, you can now TEXT THE INNKEEPER DIRECTLY!  Please preface your text with SG QUESTION and send to 518-527-1155.

Our goal is to provide a wonderful experience in the desirable location of Keene Valley NY. We have built our site with ADA compliance in mind and have utilized available tools such as 
achecker.ca
 and Google Chrome's ADA compatibility diagnostic tools. Please be aware that our efforts are ongoing. If you have difficulty navigating our website or booking a room at our inn, we ask you to contact us via telephone or email and we will be happy to assist you.
Please note that our property has only three rooms and is not required to be physically ADA Compliant. We have no ADA accessible features in the rooms or on the property.
Snow Goose Bed and Breakfast
1433 NYS Route 73
Keene Valley NY 12943 US
+1.518.576.9460
Owners: Wayne and Amy Stoner
We work very hard to provide an easy-to-use online experience for all guests. We believe all of our website visitors should be able to easily research online at https://thesnowgoose.com regardless of device type and whether an individual requires assistive technology.  If you have any questions or would like to report any issues related to the accessibility features of our property's website, please contact us at snowgoosebnb@gmail.com
​​Bed and Breakfast Website Accessibility Features
This inn's website for Snow Goose Bed and Breakfast is designed to be fully accessible to all and is designed according to W3C Web Content Accessibility Guidelines (WCAG) 2.0 and conforms to most priority checkpoints which entail some of the following elements:
Our inn's website can be navigated by using the tab key to traverse the elements of each page and by using the enter key to activate a highlighted link.
Structured, Semantic Markup
HTML heading tags are used to convey the document structure. Navigation menus are tagged as HTML maps so that the menu title can be read out, and the menu items are presented as a group.
All content images include descriptive ALT attributes and all purely decorative graphics include null ALT attributes.
The site is designed to conform to Level AA compliance as specified by the Web Content Accessibility Guidelines. All pages validate as XHTML 1.0 and use structured semantic markup.
Bed and Breakfast Accessibility Features
Our Inn has no accessible rooms or features on the property. If you have any questions regarding the physical features of the inn, please call.
Optimize the way you view your web browser. If you have difficulty in reading our website on your screen, you may be able to change the settings on your browser to help you improve readability and visibility of each webpage:
Learn about the Accessibility features of these major Internet Browsers below: